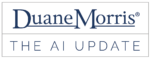 #HelloWorld. In the midst of summer, the pace of significant AI legal and regulatory news has mercifully slackened. With room to breathe, this issue points the lens in a different direction, at some of our persistent AI-related obsessions and recurrent themes. Let's stay smart together. (Subscribe to the mailing list to receive future issues.)
Stanford is on top of the foundation model evaluation game. Dedicated readers may have picked up on our love of the Stanford Center for Research on Foundation Models. The Center's 2021 paper, "On the Opportunities and Risks of Foundation Models," is long, but it coined the term "foundation models" to cover the new transformer LLM and diffusion image generator architectures dominating the headlines. The paper exhaustively examines these models' capabilities; underlying technologies; applications in medicine, law, and education; and potential social impacts. In a downpour of hype and speculation, the Center's empirical, fact-forward thinking provides welcome shelter.
Now, like techno-Britney Spears, the Center has done it again. (The AI Update's human writers can, like LLMs, generate dad jokes.) With the European Parliament's mid-June adoption of the EU AI Act (setting the stage for further negotiation), researchers at the Center asked this question: To what extent would the current LLM and image-generation models be compliant with the EU AI Act's proposed regulatory rules for foundation models, mainly set out in Article 28? The answer: None right now. But open-source start-up Hugging Face's BLOOM model ranked highest under the Center's scoring system, getting 36 out of 48 total possible points. The scores of Google's PaLM 2, OpenAI's GPT-4, Stability.ai's Stable Diffusion, and Meta's LLaMA models, in contrast, all hovered in the 20s.