The economic loss rule is alive and well in California. In State Ready Mix, Inc. v. Moffatt & Nichol (2015) 232 Cal.App.4th 1227, the Court of Appeal ruled that a concrete supplier (State Ready Mix, Inc., or "Supplier") could not seek equitable indemnity or contribution from an engineer for the cost to remove and replace Supplier's concrete that was non-compliant with Supplier's own contract.  Although the Court minced no words when it described the factual basis for its ruling ("If [Supplier] wants to see who is at fault, it should look in the mirror."), the most notable aspect of the opinion was its analysis and rejection of the legal theories of potential liability.
Bellingham Marine, Inc., a marine project manager, hired Moffatt & Nichol ("Engineer") to prepare plans for a harbor pier, and hired Major Engineering Marine, Inc. ("Contractor") to construct the pier.  Engineer's plans required the concrete to have a specific ratio of air entrainment and to attain a 28-day compressive strength of 5,000 psi.  Contractor hired Supplier to provide the concrete.  Supplier prepared a mix design that included an air entrainment chemical and, at Contractor's request, submitted it to Engineer, who reviewed and approved Supplier's mix design even though that was not part of Engineer's job duties.
Supplier delivered to the project seven truckloads of pre-mixed concrete that turned out to have a compressive strength of only 3,650 psi at 28 days.  According to Supplier's "technical advisor," the reason for the lower compressive strength was that Supplier had encountered a mechanical failure in its concrete batch plant and had manually "over dosed" the air entrainment chemical as a result of a calculation error.  Contractor had to demolish and rebuild the affected portions of the pier, and sued Supplier to recover that cost based on contract and warranty theories.
Supplier filed a cross-complaint against Engineer for implied equitable indemnity and contribution, alleging that Engineer had failed to use reasonable care in reviewing and approving Supplier's concrete mix design with respect to the use of air entrainment.  The trial court dismissed the cross-complaint, ruling that Supplier could not obtain tort remedies of equitable indemnity or contribution from Engineer because Supplier could not allege that Engineer owed Supplier a duty of care sounding in tort.
The Court of Appeal affirmed.
Tort v. Contract  The Court ruled that "[n]o facts are alleged that [Engineer] owed [Supplier] 'a duty of care sounding in tort.' [citation omitted]" (Id. at 1231, italics in original.)  "[T]he economic loss rule bars [Supplier's] cross-complaint because [Engineer] has no contractual relationship with [Supplier] or [Contractor] and no facts are alleged that the concrete injured a person or damaged other property."  (Id. at 1232.)
No "Special Relationship"  The Court analyzed Supplier's claim that, notwithstanding lack of privity, Engineer owed a legal duty of care to Supplier under the seminal California non-contractual duty of care case of Biakanja v. Irving (1958) 49 Cal.2d 697, finding that Supplier's argument failed on each of Biakanja's six public policy factors.  (Id. at 1234.)
Takeaways  In the absence of property damage or personal injury, courts are reluctant to import tort theories of liability into commercial contract disputes.  Thus, without allegations of resulting property damage, cross-actions by subcontractors against other subcontractors for tort-based comparative fault may be subject to attack.  Additionally, lack of privity remains a key defense argument for a design professionals against contractors, where the contractor seeks contribution or indemnity with respect to underlying claims for allegedly defective work that are not based on the design professional's direct duty to the contractor.
Co-authored by Rob Hendrickson and Ron Ruma.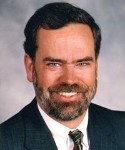 About Robert C. Hendrickson