London was as you'd expect in mid-June: Damp and chilly; Londoners – hurried but always friendly – cloaked head to toe in Burberry. It was the perfect backdrop for the second IBA European Fashion and Luxury Law Conference, held at Altitude 360 in Westminster June 12 – 13. Duane Morris was a reception sponsor and members of Duane Morris' fashion and luxury-focused industry team attended the conference and conference events. New York's own powerhouse fashion M&A lawyer Nanette Heide led the working group on Private Equity in the fashion and luxury industry.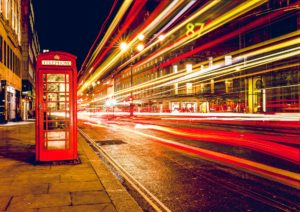 London's role in the global fashion scene is an integral one. London is hugely relevant to fashion and design and – one could argue – at least as relevant as Paris. What is casual and non-pretentious in London is inspirational to the rest of the fashion world. Tight, high-wasted black jeans and chunky white sneakers are having a major moment here, in an understated London way that is sure to inspire runways and retail around the globe. But… this is about the law conference.
Throughout the conference – during the informal networking sessions, working sessions, and interactive workshops – there were three distinct and overriding themes: 1. Relevance, 2. Corporate Responsibility, and 3. Digitalization.
The substantive part of the conference kicked off with a provocative keynote delivered by Jo Ellison, Fashion Editor for the Financial Times in London. Jo wasted no time begging the attendees questions about relevance and more specifically, brand relevance. She set the tone for a day of discussion about what fashion brands must do – and not do – to stay relevant in a global economy that is becoming increasingly aware and sensitive to hot button issues such as race, culture, corporate responsibility and climate change.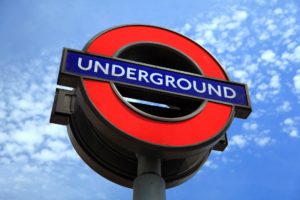 Gary Assim of Shoosmiths and Christine Blaise-Engel of FIDAL led Alina Franco of Vudoir Hub and Michael Menz of Zalando in a discussion about the Digitalization of Fashion and Luxury. The main take-away from the working session on digitalization: Digitalize or die. Hand in hand with relevance, brands that do not adopt and embrace technology and digitalization will fade into the background. With billions of consumers on social media (3 billion+ as of posting) – and most of those on mobile phones (2.8 billion+ as of posting) – brands need to understand how to communicate their message and resonate with their target demographic.
Sustainability is the new social media in terms of impact on the fashion world and brands. Nicola Broadhurst of Stevens & Bolton and Eva Cruellas Sada of Gianni Origoni Grippo Cappelli & Partners led Sarah Ditty of Fashion Revolution, Lorenzo Maria Di Vecchio of Fendi, Romy Miltenburg of ASICS and Professor Barbara Pozzo, of the University of Insubria-Como and University of Milan in a discussion about Sustainable Fashion. Not embracing sustainability? Cue Vivian Ward: "Big mistake. Big. HUGE!" Fashion is a leading polluter but is also an industry primed to convert a linear supply chain to a circular one. Environmental law is becoming increasingly more important in fashion as is transparency about activities and protocols companies are implementing to improve sustainability and minimize footprint. Sustainability and transparency are becoming critical to reputation and a strong reputation equals a strong brand.
The Private Equity Panel, led by Duane Morris' own Nanette Heide and firm client Penningtons Manches' Matthew Martin included Fabio Andreottola of Alvarium CoRe Partners, Yasha Estraikh of Piper, and Antonello Orunesu Preiata of Onward Luxury Group and built on the discussion about brand equity by highlighting the importance of reputation and brand value to private equity investors.
The Interactive Workshop groups debated and discussed data, advertising and social media influencers, European designs, and PR disasters. Attendees shared perspectives from jurisdictions throughout the EU and beyond. Significantly, the ways in which the represented jurisdictions handle these issues differ as much culturally as they do legally.
The "In-house at the Fashion House" panel was led by Dolf Darnton of Osborne Clarke and featured the energetic and entertaining insights of Lorenzo Maria Di Vecchio, who serves as the worldwide legal and compliance manager to the venerable Fendi. Lorenzo was joined by Sarah Hemsley, General Counsel to the quintessential London department store, Selfridges and Sarah Mackie, General Counsel for the UK based and globally received French Connection. Each of the panelists drew on their experiences in different in-house roles for influential fashion brands. Each reiterated the critical role of corporate responsibility and other issues lighting up their desks on a daily basis. The panel offered outside counsel attendees valuable insight into the supporting role they play in addressing the issues that keep the fashion house lawyers up at night.
Professor Andrew Groves, Professor of Fashion Design at the University of Westminster in London, closed out the day with the controversial question "Is Fashion Dead?" The professor's presentation and discussion about brand authenticity, originality, and creativity, closed the loop on the theme of relevance and the requisite consciousness of brands that desire to stay relevant.
If the past two conferences are any indication, next year in Paris will continue to spark ideas and enthusiasm, and inform and inspire lawyers and brands in the fashion and luxury industries.