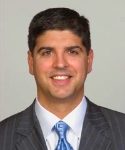 On June 25, Illinois Gov. J.B. Pritzker (D) signed into law the Cannabis Regulation and Tax Act, making Illinois the 11th state in the country to legalize cannabis and the first to have a legislature approve commercial sales without a voter referendum.
Legalizing marijuana in Illinois is expected to generate revenue to help restore poverty-and crime-ridden communities and fund substance abuse, mental health, and law enforcement services. Adult-use cannabis sales could net Illinois about $500 million in tax revenue annually, according to some experts. The act takes effect Jan. 1, 2020.
The Illinois law will end cannabis prohibition and replace it with a comprehensive and highly regulated system to tax and regulate cannabis for adults 21 and over.
To view the full text of this article written by Duane Morris attorney Neville Bilimoria, please visit the Duane Morris website.