The California Consumer Privacy Act of 2018 Webinar Series will be hosting its third installment, "How the CCPA Impacts the Higher Education Industry," to be held on September 5, 2019. The webinar will be presented by Duane Morris attorneys Brandi A. Taylor and Michelle Hon Donovan.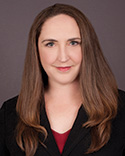 This session provides an overview of the new law and how it applies to schools and companies in the education sector. Nonprofit educational institutions are exempt from the new law. However, it will apply to any for-profit education institutions, service providers and technology companies that collect any information on California residents and meet any of the following criteria:
Have an annual gross revenue of $25 million or more;
Collect, sell or share for commercial purposes the personal information of at least 50,000 consumers, households or devices annually; or
Derive at least 50 percent of annual revenue from selling consumers' personal information.
To register for this webinar, please visit the Duane Morris website.