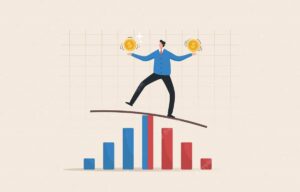 By Gerald L. Maatman, Jr., Jennifer A. Riley, and Kathryn Brown
Duane Morris Takeaways: In Gifford v. Northwood Healthcare Group LLC et al., No. 22-CV-04389 (S.D. Ohio Aug. 21, 2023), Judge Sarah D. Morrison of the U.S. District Court for the Southern District of Ohio granted plaintiff's motion for conditional certification of a wage & hour collective action pursuant to 29 U.S.C. § 216(b) of the Fair Labor Standards Act ("FLSA").  Through sworn declarations and documentary evidence of defendants' meal break policy, the Court found plaintiff showed a "strong likelihood" that she was similarly-situated to potential collective action members who may elect to join the lawsuit.  The ruling adds to the body of case law applying the Sixth Circuit's new standard for notice to potential opt-in plaintiffs in putative FLSA collective actions announced in Clark v. A&L Homecare and Training Center, LLC, 68 F.4th 1003 (6th Cir. 2023), and ought to be required reading for any employers involved in wage & hour litigation.
Case Background
On December 15, 2022, plaintiff filed a Complaint against Northwood Healthcare Group, LLC and Garden Healthcare Group, LLC, two entities operating healthcare facilities in Ohio.  Plaintiff allegedly worked at two such facilities as a non-exempt Licensed Practical Nurse.  The lawsuit targeted the defendants' meal break practices.  Plaintiff contended that due to staffing shortages and the demands of patient care, she did not receive a full, uninterrupted 30-minute ("bona fide") meal break on a regular basis.  As alleged in the Complaint, defendants automatically deducted 30 minutes of time from her hours worked even when she did not receive a bona fide meal break, resulting in unpaid overtime compensation.  On behalf of herself and similarly situated other employees, Plaintiff brought claims asserting failure to pay overtime wages under the FLSA, failure to pay overtime wages under the Ohio Minimum Fair Wage Standards Act ("OMFWSA"), failure to keep accurate payroll records under the OMFWSA and failure to pay wages timely under the Ohio Prompt Pay Act.
On March 15, 2023, plaintiff filed a motion for conditional certification of a collective action.  On May 15, 2023, defendants opposed the motion on the merits and urged the Court to delay ruling until the Sixth Circuit issued its opinion in Clark.
On May 19, 2023, the Sixth Circuit in Clark announced a more rigorous standard for authorizing notice of an FLSA lawsuit to other employees.  Abandoning the prior standard of a "modest factual showing" of similarly situated status, the standard in Clark requires plaintiffs to establish a "strong likelihood" that they are similarly situated to potential other plaintiffs.
Days later, in her reply brief filed on May 23, 2023, plaintiff argued that the evidence she presented in her motion satisfied the new standard in Clark.
The Court's Decision
The Court determined that the evidence provided in support of plaintiff's motion satisfied the "substantial likelihood" standard announced in Clark.
Specifically, plaintiff provided her own sworn declaration and the sworn declarations of six individuals who had filed consents to join the lawsuit as opt-in plaintiffs.  Together, plaintiff and the other declarants worked at six of the 14 facilities plaintiff sought to include in her lawsuit.  The Court found the declarations told a consistent story of employees not receiving overtime pay for those occasions when patient care needs required employees to skip or cut short their designated 30 minutes for a meal break, even after employees complained to management about being undercompensated.
Plaintiff also submitted evidence of employee handbooks in effect at the six facilities at which the declarants had worked for the defendants.  The Court found that the handbooks reflected nearly identical policies on overtime compensation and meal breaks.  For example, the meal break policy in the various employee handbooks stated that employees who worked through their meal breaks would receive pay for their time, whether the work was authorized or not. Defendants argued that plaintiff's evidence fell short of identifying a "companywide" policy.  Defendants pointed out that the declarants had no personal knowledge of the meal break practices in effect at facilities operated by defendants at which they had not worked.  The Court disagreed. It opined that plaintiff presented enough evidence of a unified theory of conduct by defendants, notwithstanding that the declarants did not represent former employees at all of the facilities the plaintiff sought to include in the lawsuit.
The Court concluded that the evidence "establishes to a certain degree of probability" that the plaintiff, the individuals who had already filed consents to become opt-in plaintiffs, and the other potential plaintiffs performed the same tasks, were subject to the same policies and were unified by a common theory underlying their causes of action. Id. at 8.
In so ruling, the Court authorized plaintiff to send notice to all current and former hourly, non-exempt direct care employees of defendants who had a meal break deduction applied to their hours worked in any workweek in which they were paid for at least 40 hours of work during a three-year lookback period and through the final disposition of the case.
Implications For Employers
The Court's ruling in Gifford demonstrates that application of the Sixth Circuit's "strong likelihood" standard is highly dependent on the evidence presented by a plaintiff.  By contrast, under the prior standard, courts routinely granted plaintiffs' motions to authorize notice to potential opt-in plaintiffs.
Employers with operations in Ohio, Tennessee, Michigan and/or Kentucky should keep a close watch on Gifford and other cases applying the Sixth Circuit's new standard in FLSA litigation.